Strategic management development: marketing agency of a nationwide retail company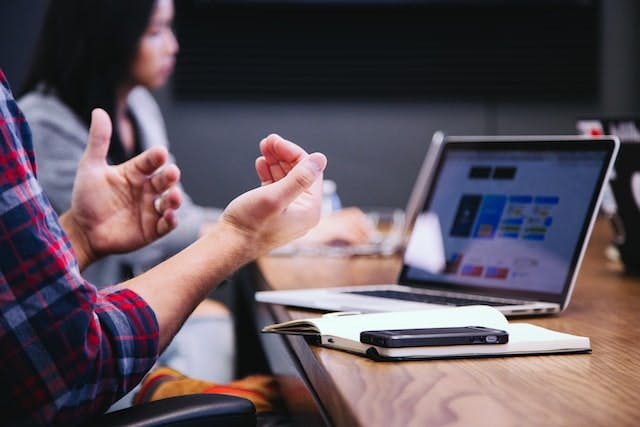 The reorganization of the management systems is a complex task. Through a value-based approach, powerful and target group-oriented change communication combined with empowerment training for junior executives, management processes were standardized, management tools successfully established and corporate identification strengthened.
Project goals
Establish new management structures and processes
Agree on uniform leadership values
Developing leadership skills
Initial situation
The marketing agency supports the two sales divisions of the trading company in the conception, realization and production of all marketing and communication measures. At the time, the new managing director of the marketing company wanted to bring more clarity and consistency to the management processes. Different management styles and a lack of binding management tools characterized the picture. In addition, a program to increase productivity placed new demands on the management team. A completely new management level was established to handle the management margins that had become too large. To this end, team leaders with full personnel and management responsibility were introduced - very often "from colleague to boss." Central leadership tasks were target agreement, resource and quality management, process optimization, conflict management and powerful leadership communication.
Task Strasser & Strasser
The optimization of the management processes was to support the achievement of the demanding Time, Cost, Quality targets. The aim was also to use this change process to make the culture more performance-oriented and efficient. For the newly appointed junior managers, the process was also intended to provide an opportunity for personal examination of the leadership role and for practicing the various leadership tasks.
Procedure
Erarbeitung der Führungswerte mit der Management-Ebene
Derivation of leadership tasks, leadership competencies and leadership tools
Conception of the introduction and implementation communication
Development of a training program tailored to this
Review of learning transfer and implementation impact in time, cost, quality after six months
In a workshop, the new firstline drew up binding management processes and tools and developed uniform management values, from which specific management tasks were then derived.
Successes & Effects
Improved management processes and structures
Introduction of uniform management values and tools
Further development of leadership skills
Strengthening the corporate identity
Following this, the managing director and division heads informed all employees about the new values, tasks and tools. All managers then underwent 2 days of training on their new role. They were also able to discuss the leadership values and guidelines in depth with the managing director. After six months, the managers had the opportunity to share their experiences and deepen their understanding of individual training topics in a one-day refresher course. The result of the development program was not only clarity in leadership, but also in the core processes of the agency. With the help of the acquired knowledge on process optimization, the managers also created an organizational manual with all important processes following the training. The challenging change targets in Time, Cost, Quality were achieved through the professionally implemented new leadership organization.
Posted by