Resilienztraining
Perseverance and resilience through mindset coaching

In any challenging situation.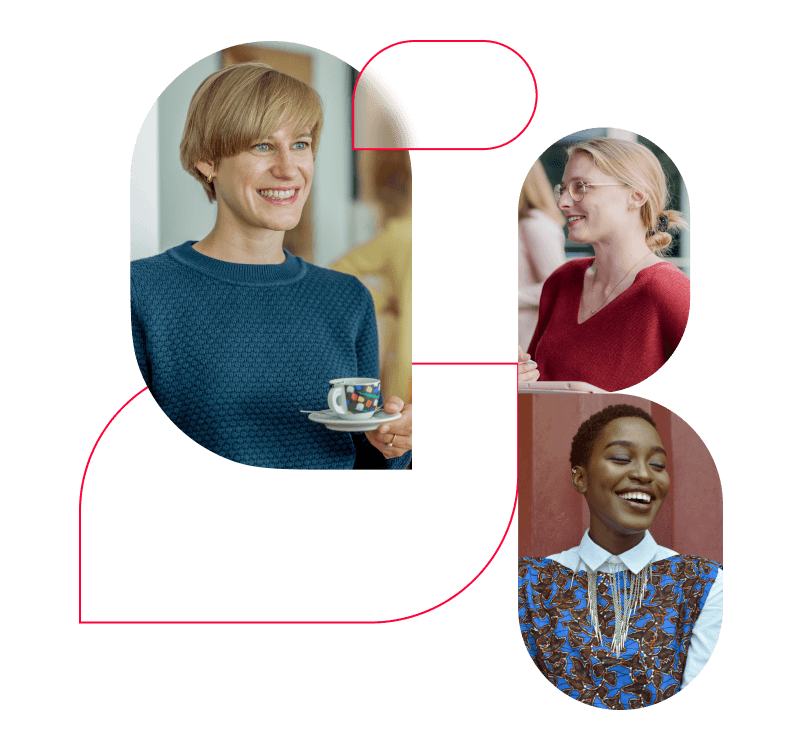 What makes us special:
In our coaching, we support you in strengthening your resilience and achieving your goals. Thereby you master changes, consciously enjoy your successes and develop new perspectives. A declaration of war against stress, overwhelm and burnout at work!
Request now
Awareness:We design high-quality resilience and mindset coaching to successfully deal with stress and challenges as well as for burnout prevention.

Activation:Change at last? Resilience can be learned! At Strasser & Strasser we are experts in strengthening your "inner resilience" through new thinking and personal beliefs.

Acceleration:Through hands-on coaching methods we ensure sustainable change of the inner mindset to stay mentally and physically fit and to master challenges with success.
Why invest in resilience training?
Resilience training - At a glance
Strengthening resilience with Strasser & Strasser

With us, the focus is on the individual. Our Mindset Coaches help you to consciously use your existing strengths and resources as well as to improve your self-awareness - in addition, they give you a good feeling in a safe, personal space.

The resilient organization

Through our many years of experience, as well as our diverse team of consultants, we have developed methods and formats for every area, topic and target group in your organization. We do not only help selectively, but show you design principles to make your entire organization more resilient in the long term. We offer you a training tailored to you and your needs!

Resilience communicated in an understandable way

Resilience is the ability to adapt to life circumstances and robustness against stress and crises. It can be understood as "inner strength". In resilience research, the following phenomena are considered in more detail: positive, healthy development living despite risk status, consistent competence under stressful conditions, positive and rapid recovery.

Resilient employees

Resilience training helps employees build up their own resources to remain healthy and productive even under difficult conditions. The ever-changing world of work challenges your employees every day. Regardless of whether it's deadline pressure, private stresses or digital collaboration - resilience training can offer enormous benefits here at any moment and provide the necessary stability for all concerned!

7 pillars of resilience

Resilience is an important tool to behave adaptively in difficult situations. It is strengthened by various factors and is based on 7 pillars that enable us to get the most out of our experiences. These include acceptance, solution orientation, leaving the victim role, taking responsibility, network orientation and planning for the future.

Effective resilience training

Awareness, Activation, Acceleration: In coaching, we provide you with knowledge and practical methods to strengthen your resilience, overcome fear and build confidence. With new energy, you and your employees start the future activated.

The right time for your resilience training

Especially in the case of upcoming change processes, mergers, strategy changes and crises or for burnout prevention, a targeted Mindset Coaching tailored to the needs of your organization is a good way to build up your own resources and to prevent burnout in order to remain healthy and efficient even under difficult conditions!

Resilience can be learned!

Can resilience be learned? The answer is: Yes! Our coaching provides you with methods with which you and your employees can sustainably strengthen your resilience and remain healthy and productive even under difficult conditions.
The journey continues: Strengthening resilience sustainably through our ACTIVATE programs
Why Strasser & Strasser
As a leading company for change management and consulting, Strasser & Strasser works at the interface to the future of our clients: We move organizations from the big picture to the individual.
Learn more
Established:Over 25 years of successful change management consulting

Profound:Scientific-psychological approach

Innovative:Digital Change Management Solutions

Participatory:Co-Creation with our clients

Personal:Owner managed company
Frequently asked questions
Can't find the answer you're looking for? Contact our team using our contact form.
Sustainable development


of your managers?