Coaching
Grow and promote growth

Gain influence, voice and impact in your environment through coaching - professionally and privately.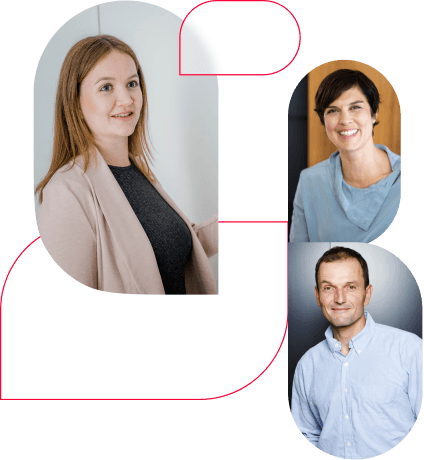 What makes us special
We define coaching as guided self-monologue with a trained, neutral third party. We combine organizational development and personal development by working with thousands of leaders and hundreds of organizational systems. This allows us to grasp the complexity of problems with effective tools and at eye level.
Request now
Awareness:Together with the coachee, as well as the client system if applicable, we explore the current state of the challenges and develop a concrete target picture.

Activation:We empower our coachees through a deep and multi-perspective understanding of the starting situation, the challenges and the path to the goal and ask critical reflection questions.

Acceleration:In the course of the coaching, the client develops more understanding for internal and external change processes through his/her own learning experiences and can solve these more independently in the future.
Coaching as a guided change of perspective
Coaching is a way to organize a conversation with yourself - enriched by a third party. A good coach is someone who asks exciting questions, mirrors one's own thoughts and helps to put them in order. In the dialogue with the coach, previously unconscious aspects such as emotions, habits, thought patterns and prejudices are uncovered and brought to consciousness. In this way, a change of perspective arises in the dialogue: my own empathy for others becomes tangible. Nowadays, the guided change of perspective is especially important for good leadership (as a manager, professional, employee, partner or parent), because it has to do above all with problem solving, which is constantly necessary in today's omnipresent complexity and uncertainty. And to solve a problem, you need a broad view, especially an understanding of the influence and effect of my decisions on others.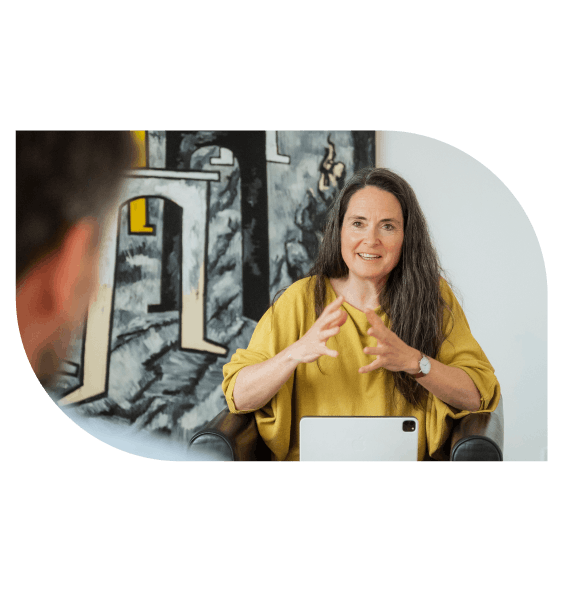 Three steps to success
There are countless providers for coaching and the search is a challenging affair. What you should look for when making a selection and how we design the coaching process:
A trustworthy partner
In the end, the most crucial success factor in a coaching process is the chemistry between coach and coachee. We start with a free trial coaching session to get to know each other and check the chemistry.
Clear goals and expectations
It is important for us to understand the motivation and expectations of the coachee and, if applicable, the client company. Together we analyse your needs and discuss the common path.
Interior and exterior
Especially in business coaching, this link is close to our heart. Through our systemic coaching approach, we ask for changes that need to happen on the outside in order to sustainably enable the inner change.
»Every session with Eva is an - albeit exhausting, yet always helpful - new source of inspiration. In particular, I appreciate her direct manner in which she points out conflicts, patterns of action and thinking, and the resulting consequences, and gets to the heart of the matter. At the same time, she connects concrete problems, behaviors and challenges with helpful theoretical models and derives from them suggestions for, in the truest sense of the word, alternative courses of action and alternative thought patterns.«
Why Strasser & Strasser
As a leading company for change management and consulting, Strasser & Strasser works at the interface to the future of our clients: We move organizations from the big picture to the individual.
Learn more
Established:Over 25 years of successful change management consulting

Profound:Scientific-psychological approach

Innovative:Digital Change Management Solutions

Participatory:Co-Creation with our clients

Personal:Owner managed company
Frequently asked questions
Can't find the answer you're looking for? Contact our team using our contact form.
Test drive coaching


book free of charge now