No blame culture
From avoiding mistakes to seizing learning opportunities

Creating a constructive learning culture.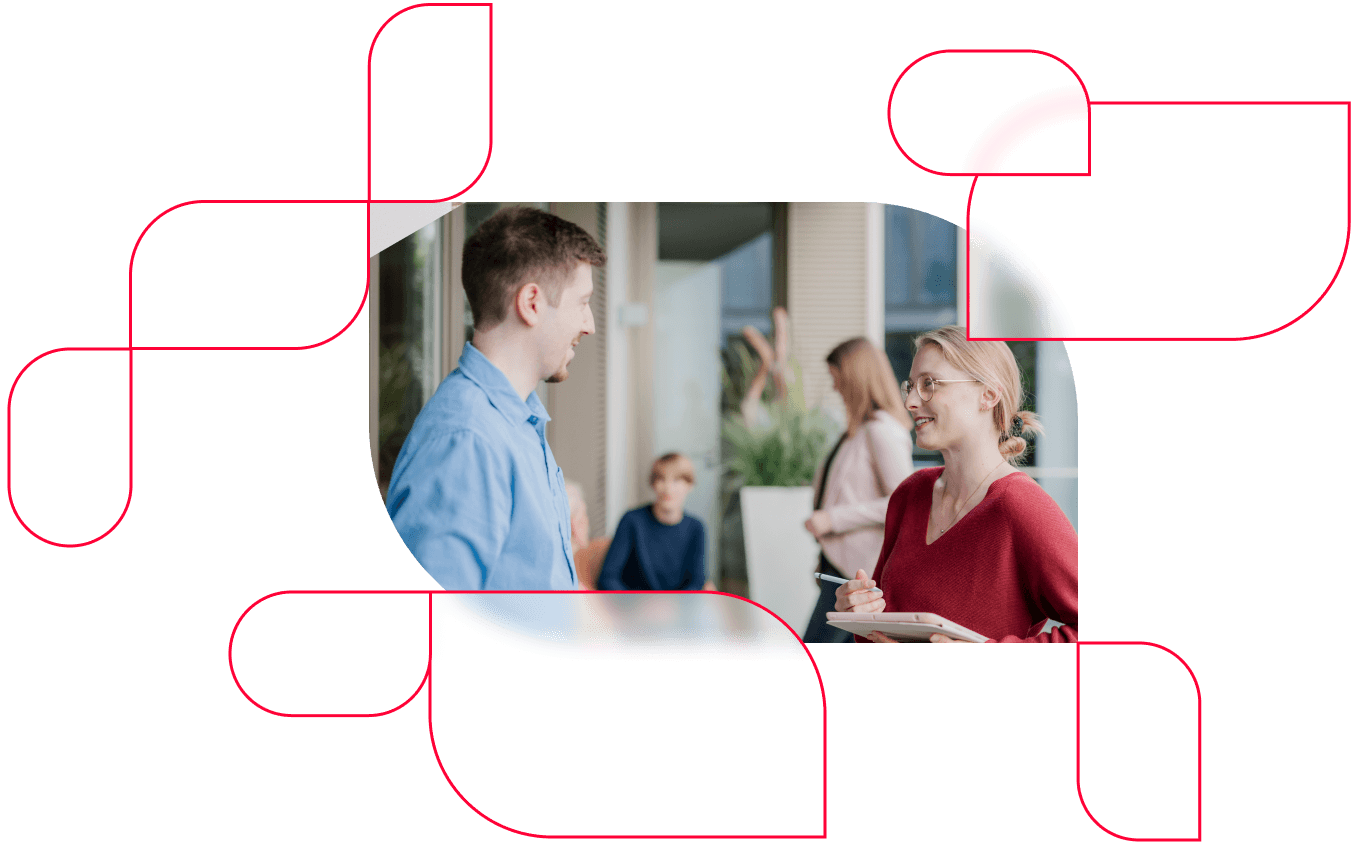 What makes us special:
For over 25 years we have been dedicated to change processes in social systems. Our models, methods and interventions are all based on the concept of the Learning Organization, developed by Peter Senge at the M.I.T. Thus, the core question has accompanied us for decades: How can people, teams and organizations learn best? Our consulting experience shows: One of the most important variables is a positive error culture in the company.
Request now
Awareness:We start the process with a leadership workshop in which we reflect on the ACTUAL situation with the leading system. How do we deal with errors today? Which cultural or process-related factors influence our handling of errors? We recommend action-oriented challenges for the kick-off, because on the one hand they bring hidden patterns to the surface and on the other hand they make it possible to experience a constructive error culture.

Activation:As part of the "Activation Process", we develop a value-based leadership vision and communication to the rest of the organization. We then encourage managers to act as role models and regularly report their mistakes in public through so-called "Fuck-up Nights". Employees are also activated to consider actions that strengthen the constructive handling of mistakes.

Acceleration:The process becomes a cultural change when employees experience that they can openly address their "mistakes" and see them as learning opportunities in the team and with interfaces. Sustainability is created when employees realize that actions that have arisen on this topic are taken seriously by management and are guided into the future. Their trust is strengthened when they regularly experience their manager as a role model, especially in communication with interfaces.
Why is a no blame culture important?
From Pain, to Gain, to Win
The risk - a fingerpointing culture
Especially in production companies, there is a widespread establishment of measures and tools for "error minimization" (Kaizen, Operational Excellence, etc.). In addition, more and more deviation tools are now being introduced, resulting in process deviations (or even errors) being recorded by name. The risk? A "fingerpointing" culture.
Mistakes as learning opportunities
Our consulting services and programs create a culture in which deviations and "mistakes" are understood as learning opportunities and find a place in constructive dialog. "Errors" and "problems" are thus solved sustainably across interfaces.
Trust and growing together
The prerequisite for this is the growing together of departments and teams and the creation of a basis of trust. Management must see itself as a role model and set an example of a positive culture of error.
Fast and sustainable to a constructive learning culture with our ACTIVATE programs
Joy of experimentation
Only those who fall down can become better.
Fostering a positive culture of error stands for openness, letting go and freeing up space. It requires the necessary openness to recognize a supposed "mistake" as a potential part of a solution to problems in the future and to position failures as real opportunities. Leadership must let go and define problems broadly so that employees can work out solutions on their own. Last but not least, the appropriate freedom plays a major role, because only with it do employees feel taken seriously and motivated to position a new idea.
Why Strasser & Strasser
As a leading company for change management and consulting, Strasser & Strasser works at the interface to the future of our clients: We move organizations from the big picture to the individual.
Learn more
Established:Over 25 years of successful change management consulting

Profound:Scientific-psychological approach

Innovative:Digital Change Management Solutions

Participatory:Co-Creation with our clients

Personal:Owner managed company
Frequently asked questions
Can't find the answer you're looking for? Contact our team using our contact form.
Now constructive


Establish learning culture