Surveys
Leadership Feedback for your Culture Change

We are about change, not research.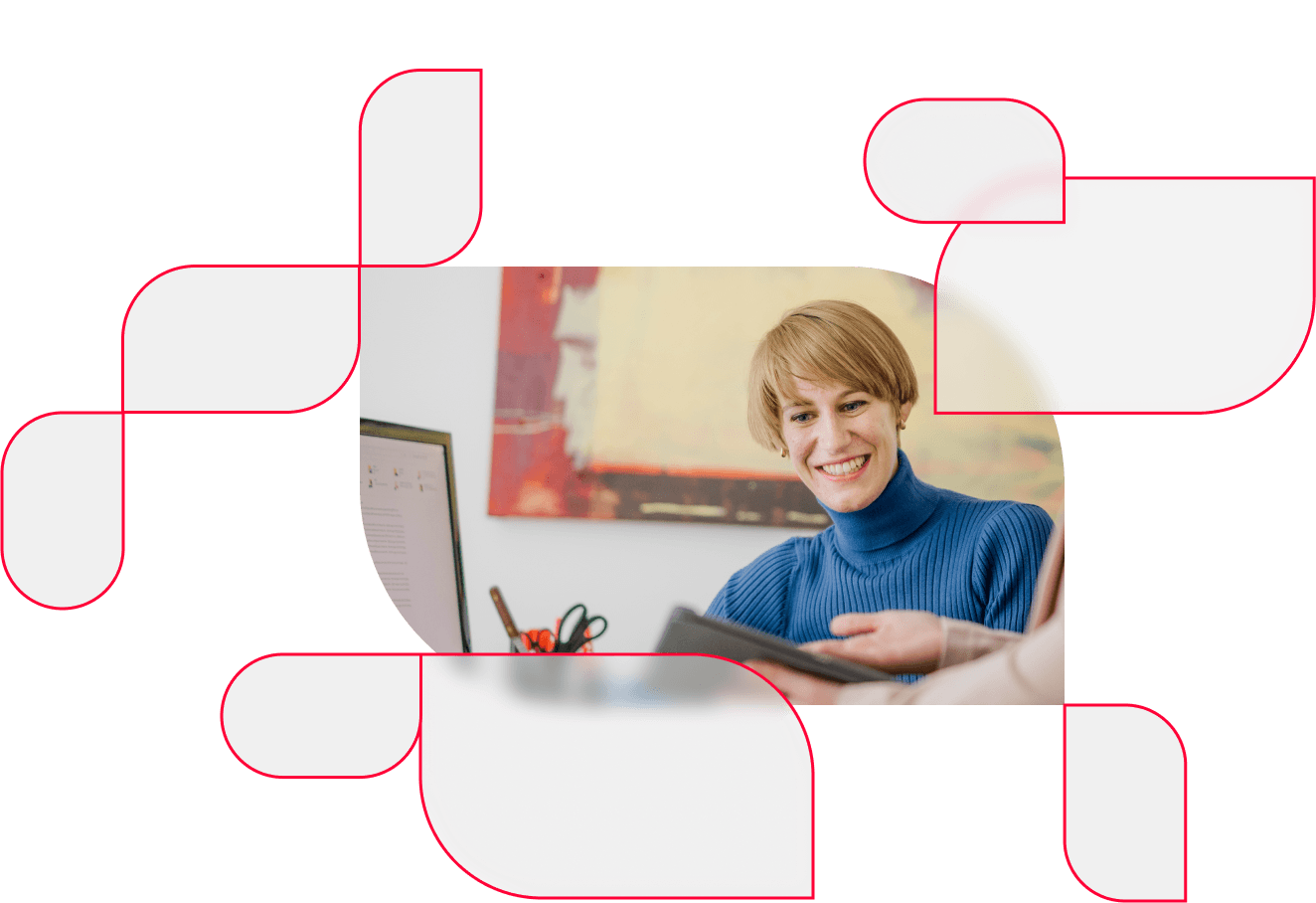 What makes us special:
Our survey processes support cultural change because we see them as organizational and personal learning processes. We care about change, not research.
Request now
Awareness:Together we define behavioral anchors and an accompanying communication process.

Activation:We provide employees with security and coach managers in their further development.

Acceleration:We support the whole team to change the culture in a sustainable way.
At a glance
360° feedback for leadership development

360° feedback is a process in which managers are evaluated through feedback from employees, colleagues and supervisors. This process can help managers identify their strengths and weaknesses, develop their competencies and performance, and engage in dialogue with their employees and management.

360° feedback for cultural development

For us, 360° feedback is not just about personal development. Through an integrative process of interviews, workshops and coaching, we make the topic of "Good Leadership" the organization's Number One Priority, thus triggering cultural change.

Making 360° feedback successful

A feedback process triggers emotions: Criticism of the employees and the comparison of the personal assessment with the external image should be accompanied. Through high-quality coaching, we enable specialists and managers to classify results, learn from their weaknesses and further develop their competencies.

The key to success - appropriate change communication

We often see: employees are afraid to communicate openly or express criticism. If employees feel that the feedback is not fair or accurate, they will not be willing to participate in the process. Customized accompanying communication can build trust, increase response rates, and drive real culture change.

Rogator - Our proven technical partner

Giving and receiving feedback is not only emotionally complex, but also technically challenging. Through our technical partner Rogator, we master all digital hurdles for a smooth process. Our customers especially appreciate the perfectly prepared result report and the practical detailed evaluation.

The right feedback questionnaire

In a co-creation process, we advise you on the appropriate questions ("behavioral anchors") and ask you and your managers the question: What behavior do we want and what goals do we want to achieve? The final questionnaires are developed together.

Promote feedback culture

A leadership feedback process is a valuable intervention to promote a positive feedback culture. Feedback givers and all participants are valued with their individual perspectives. This results in a variety of insights into strengths and weaknesses as a leader. This creates courage and motivation to initiate concrete changes.

Identify potentials and needs

The 360° feedback is an additional, valuable method for internal personnel development. Through it, specialists and managers can be developed in a targeted manner. Training and development needs of management can be identified. We are happy to accompany you on the future learning journey of your managers.
Accelerate the emergence of a positive error culture through our ACTIVATE programs.
to spread the culture

A positive feedback culture is not only created through your managers. Activate your entire team with ACTIVATE THE BASE to live communication, transparency and a constructive error culture - in a way that fits your organization.

to leverage development

How does a survey process become change at the behavioral level? And how is sustainability ensured? Our 12-week program ACTIVATE THE LEADERS accompanies managers from reflection to implementation of the results.

to build cohesion

A feedback process is a complex measure in an organizational environment. The development of the leader also takes place in this system. Our ACTIVATE THE TEAM program strengthens the dialogue and feedback culture within your teams.
Why Strasser & Strasser
As a leading company for change management and consulting, Strasser & Strasser works at the interface to the future of our clients: We move organizations from the big picture to the individual.
Learn more
Established:Over 25 years of successful change management consulting

Profound:Scientific-psychological approach

Innovative:Digital Change Management Solutions

Participatory:Co-Creation with our clients

Personal:Owner managed company
Frequently asked questions
Can't find the answer you're looking for? Contact our team using our contact form.
Sustainable development


of your managers?